An Arrest I Never Forgot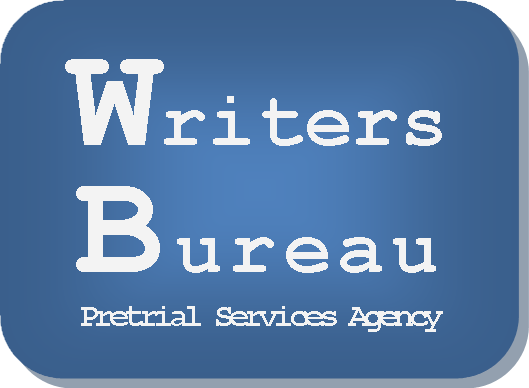 Four months ago, I was working for the Chesterfield County (Virginia) Police Department, and before that I was a military police officer. I had an experience as a rookie patrol officer that always stayed with me and has to do with why I am now at PSA.
I had been on the road by myself for only a couple of months. It was a quiet evening near the start of my shift when the dispatcher came over the radio requesting that I connect with another officer nearby about an incident. A subject that had been robbing local business with a weapon was headed in my direction. He was well-known from Crime Solvers tips and photos and he was committing crimes to support his drug habit. The other officer wanted me to set up at a nearby intersection so that I could see if the suspect was headed my way. A citizen had informed the other officer that the suspect was going to choir rehearsal at a church just past the intersection where I was stationed.
As soon as I was done transmitting, I could feel the adrenaline pumping through my veins. I set up at the intersection in a way that the subject would not see me. The other officer set up right down the road at an empty parking lot. Not more than five minutes had passed and the subject's vehicle started to pass my intersection. I called the dispatcher to initiate a felony traffic stop. I turned on my lights to pull over the vehicle and gave the dispatcher the vehicle tag.
In a felony traffic stop, you are trained to draw your weapon.  This was the first time I ever had to draw my weapon outside of a training scenario.  I got out of my vehicle with my weapon drawn and gave commands to the driver to exit the vehicle. The other officer stopped in front of the suspect's vehicle with his lights on and got out as well with his gun drawn – he moved to the front of the suspect's with eyes on the suspect. 
As soon as the suspect got out of the vehicle, I holstered my weapon while my partner kept his gun drawn on the suspect and I handcuffed him.  The search of the vehicle revealed drugs and the suspect had on him the weapon used in the robberies. Later on, the suspect admitted he committed the crimes to support a habit that he developed recently after losing his job. When I heard this, I asked myself, "What am I doing to make this man's situation better?"
After this incident, I was a Patrol Officer for another 3½ years with Chesterfield County and arrested many more people for drug-related offenses. I always kept this particular incident in my mind. In police work, your job is done with the person after conviction in court, unless you arrest that same person again.  I often ended up arresting the same people more than once, sometimes three or four times. After a few years of this cycle, I knew I had to find a way to give back and make a difference in the solution, rather than just arresting people with a problem.
I found the Drug Testing Technician job posting and applied after researching what PSA did in reference to people that get arrested. I applied, made it through the interview process and was very glad to be hired. Once I started training and learning more about PSA, I started to feel empowered. My first day and every day of escorting defendants is more than just collecting samples from them. It's amazing what each person who graces our doorway has gone through. Every day that I spend in this unit, I want to leave with the thought of knowing that I motivated someone in a small way. I had a woman ask me if her being arrested would affect her in getting a job with the government later.  I could have ignored her question and kept on with my day, but I took that opportunity to motivate her.  I simply said, "Never allow your current situation to define how you spend the rest of your life."  She thanked me and left with a smile.  In the Drug Testing and Compliance Unit, I have such a huge opportunity to communicate and have contact with individuals of many backgrounds.  It's rewarding as well as humbling being here and I can't wait to do great things in the future for the Pretrial Services Agency.
The PSA Writers Bureau is a creative forum for employees to write about PSA from a personal perspective.